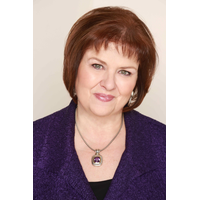 Catherine Johns, a former Chicago radio anchor and reporter, spoke to the Association for Women Journalists Feb. 25 at Workshop Chicago, a sleek co-working space in River West.
Johns is author of "Show Up & Shine: Simple Steps to Boost Your Confidence & Charisma," and she also coaches on topics including networking and speaking.
She gave out many tips on a variety of topics, from speaking authoritatively to negotiating. She began by asking everyone to introduce themselves and announce one thing they hoped to learn. Questions varied from presenting pitches to starting a business.
Then, she spoke about her own experience as an anchor, detailing how she navigated presenting herself and became confident in her own skillset.
Among her tips:

-Own your experience. Everyone's will be different, and you should be confident about the talents and skills you bring.
-Practice power poses. She suggested watching the TED talk on the topic and trying one at home, in the bathroom at work or wherever you can take a moment to garner some confidence. She says to practice for two minutes.
-Don't be afraid of labels, and don't care too much about being liked. She said wanting to be liked is a "trap" for women.
-At meetings, place both feet on the floor, and consider putting your arms on the table. Don't let others take space away from you.
-Finally, she said, "We demonstrate for people how to treat us."

---